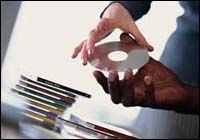 Our innovative Document Library system can provide you with 24/7 online access to your frequently ordered items. From there, you can view past documents and reorder the quantities you need. We can even enable you to personalize and submit business cards and other variable data projects online with web-based editing and publishing utilities.
To create your own Document Library and streamline the reordering process for your business, contact your sales or customer service representative today. There is simply no easier way to manage reorder projects.
MinutePress provides traditional printing services, large format printing, graphic design and direct mailing for the Inland Northwest. Please visit us at 7184 W. Boekel Road in Rathdrum or call us at 208.765.6258. We can also be reached toll free at 800.701.3447.